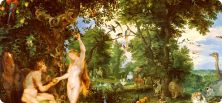 A love of communication, the pleasure and beauty of expressing oneself in other languages, curiosity about the world, an interest in its multitude of cultures and its infinity of questions in constant evolution were the reasons for choosing a job that calls for both dedication and passion. TraducEva pays close attention to client needs. Its services are flexible and personalised. Its strong point is concern for detail. Amid the frenetic rhythms of modern life, it embraces a "hand-made" ethos, the philosophy of the professional craft worker.
Although you can find sophisticated translation and interpreting software on the market, no electronic gadget can ever match the qualifications, the experience and, above all, the ability to interpret and translate of a flesh-and-blood professional.
Eva Bruno has over ten years' experience as a freelance interpreter, translator and teacher. Her mother tongue is Italian, and she has studied both at home and abroad, including her advanced studies.
After completing secondary school, where she specialised in languages, Eva studied in the USA for over a year before qualifying with full marks as an interpreter and translator from Turin's "SSIT", Advanced School for Interpreters and Translators. She went on to gain a first-class honours degree in Modern Foreign Languages and Literature, specialising in conference interpreting, from Rome's "San Pio V" University. She then attended an advanced course in Conference Interpreting held in Turin under the auspices of the European Social Fund, the Piedmont Regional Government, the Italian Ministry of Labour and the AITI (Italian Association of Translators and Interpreters).
She has gained further experience in a range of settings, including the Salon-de-Provence Tourist Office in France, FIAT's Translation Office and the United Nations' training centre in Turin.
Eva's detailed CV
is available upon request.